NuSphere Nu-Coder

Version: 2.0

License(s): Commercial, Other

Price: $67

Platform(s): Windows, Unix, Linux, Mac, Other

More Reviews: See more reviews


NuSphere Nu-Coder Description
While PHP Encoder is different from PHP Editor , it is still a very important PHP Tool.
Nu-Coder is a PHP Encoder from NuSphere.
PHP developers can use Nu-Coder to protect their PHP code from tempering and unauthorized copying.

Nu-Coder converts the source code of PHP Script into compiled PHP bytecodes and provides the security as well as accelerated runtime performance.

The Staff of PHP Editors recently published their review of Nu-Coder here.


NuSphere Nu-Coder Screenshot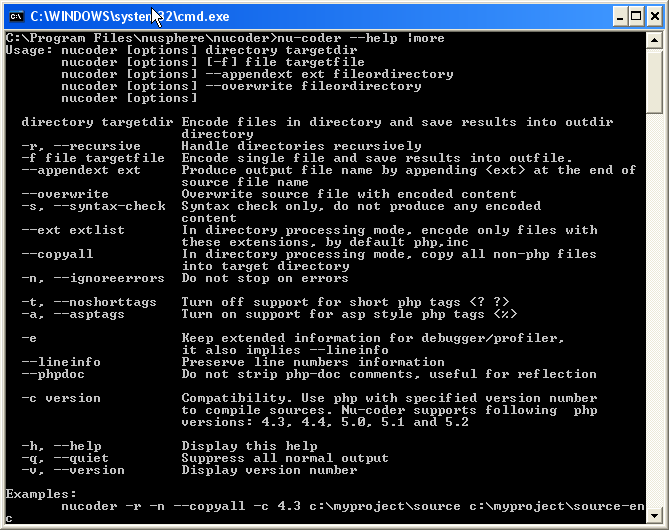 full size
Featured PHP Editor Review


NuSphere PhpED 5.5: The Staff of php-editors.com recently spent a few days working with NuSphere PhpED 5.5 (a popular PHP IDE) and 2.0 (a PHP Encoding Utility), read up on all the details.


NuSphere Nu-Coder Comments


Free trial of Nu-Coder is available on www.nusphere.com.

Visit the NuSphere Nu-Coder Website.


NuSphere Nu-Coder Users Comments/Reviews