Anjuta
Version: 1.0.1

License(s): Freeware

Price: n/a

Platform(s): Unix, Linux

More Reviews: See more reviews





| | |
| --- | --- |
| Rating: | |
Anjuta Description
What they say about it:
Anjuta is an Integrated Development Environment for C/C++ for linux (GNOME). Highlights of this stable release 1.0.1 include user-customizable tools (including a full-fledged tools editor), incremental search like Mozilla 1.2/Emacs and error/warning indicators in the editor.


Anjuta Screenshot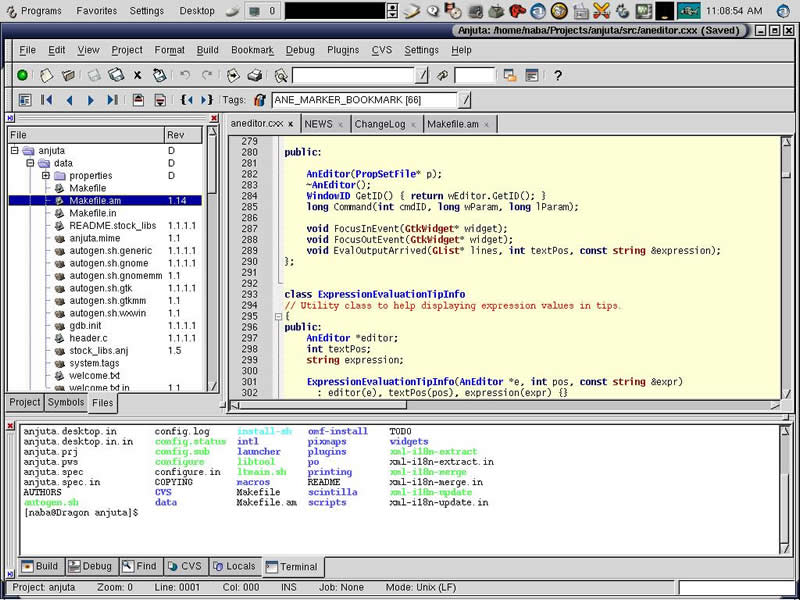 full size
Featured PHP Editor Review


NuSphere PhpED 5.5: The Staff of php-editors.com recently spent a few days working with NuSphere PhpED 5.5 (a popular PHP IDE) and 2.0 (a PHP Encoding Utility), read up on all the details.


Anjuta Comments


Not really designed for PHP, but many people use it for that. Has a large following too.

Visit the Anjuta Website.


Anjuta Users Comments/Reviews