Cooledit
Version: 3.17.7

License(s):

Price: n/a

Platform(s):

More Reviews: See more reviews





| | |
| --- | --- |
| Rating: | |
Cooledit Description
Latest details from them:
Cooledit is a full featured multiple window text editor with interactive graphical debugger, anti-aliased fonts, compiler interface, syntax highlighting for a wide variety of programming languages, UTF-8/UCS/Unicode support, Python extensibility, and many more features.


Cooledit Screenshot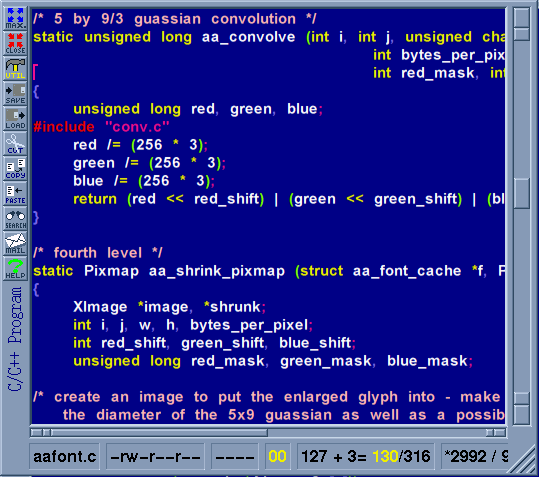 full size
Featured PHP Editor Review


NuSphere PhpED 5.5: The Staff of php-editors.com recently spent a few days working with NuSphere PhpED 5.5 (a popular PHP IDE) and 2.0 (a PHP Encoding Utility), read up on all the details.


Cooledit Comments


Looks good if your into this type of thing !!, and they get an extra point for being opensource on SF.net :)

Visit the Cooledit Website.


Cooledit Users Comments/Reviews