jEdit
Version: 4.1

License(s): Freeware

Price: Free

Platform(s): Windows, Unix, Linux, Mac, Other

More Reviews: See more reviews





| | |
| --- | --- |
| Rating: | |
jEdit Description
jEdit is a mature and well-designed programmer's text editor that has been in development for over 5 years.

While jEdit beats many expensive development tools for features and ease of use, it is released as free software with full source code, provided under the terms of the GNU General Public License.


jEdit Screenshot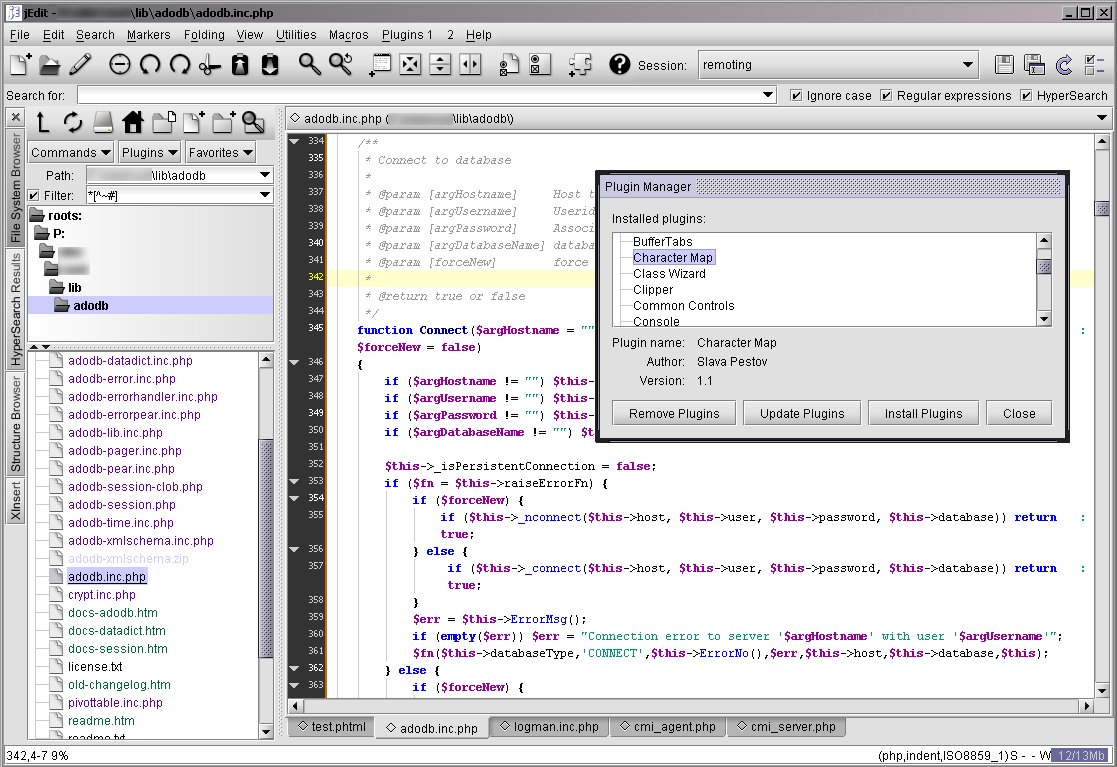 full size
Featured PHP Editor Review


NuSphere PhpED 5.5: The Staff of php-editors.com recently spent a few days working with NuSphere PhpED 5.5 (a popular PHP IDE) and 2.0 (a PHP Encoding Utility), read up on all the details.


jEdit Comments


As this has just been added to the list and I have not personally tested in (I will soon), our rating will stay at 3. When some user ratings come through and my tests are complete, it will be rated acordingly.
Let us know if you have had any experience with jEdit.

Visit the jEdit Website.


jEdit Users Comments/Reviews