PHP Eclipse
Version: 1.06a

License(s): Freeware

Price: n/a

Platform(s): Unix, Linux

More Reviews: See more reviews





| | |
| --- | --- |
| Rating: | |
PHP Eclipse Description
PHPEclipse is an open-source PHP IDE. Built as an Eclipse plugin, it takes advantage of a well-designed, robust and widely used application framework.


Open integration with other tools is what distinguishes PHPEclipse. Thanks to the modular design of the Eclipse platform it will be easy to integrate PHP development with complementary tools (existing or in-house) within a unified framework.


PHP Eclipse Screenshot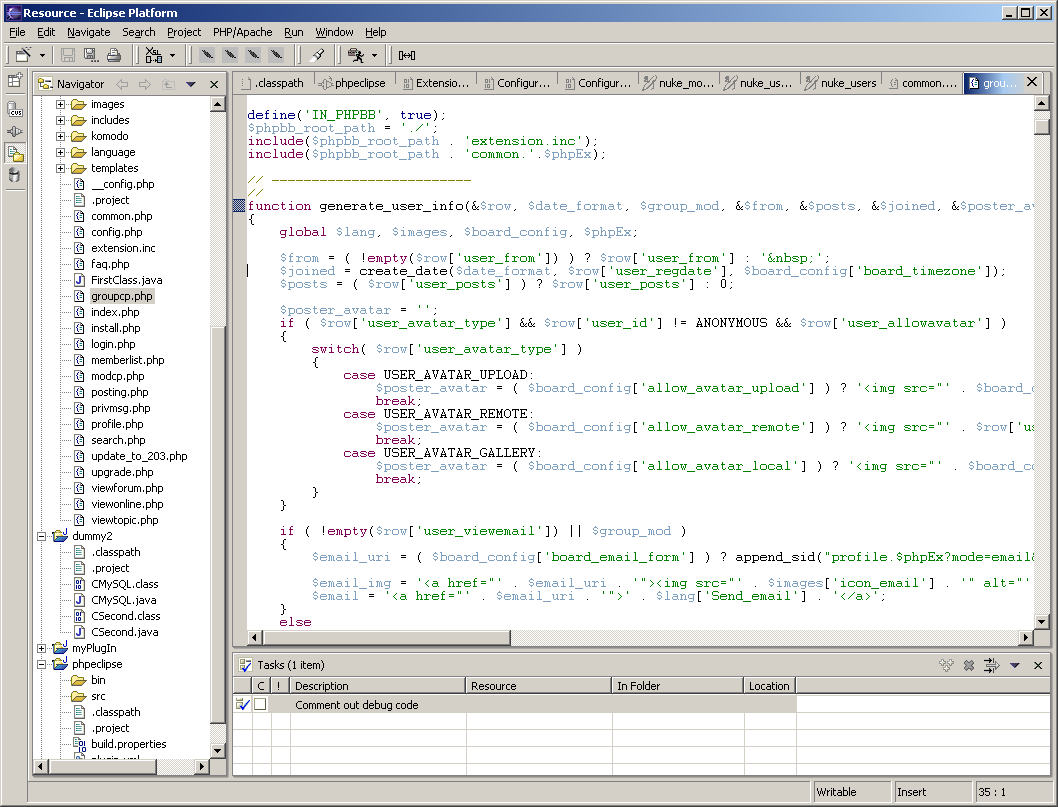 full size
Featured PHP Editor Review


NuSphere PhpED 5.5: The Staff of php-editors.com recently spent a few days working with NuSphere PhpED 5.5 (a popular PHP IDE) and 2.0 (a PHP Encoding Utility), read up on all the details.


PHP Eclipse Comments


Lots of people like this one!!

Visit the PHP Eclipse Website.


PHP Eclipse Users Comments/Reviews