Pidela
Version: 0.1

License(s): Freeware

Price: Free

Platform(s): Windows, Unix, Linux, Mac

More Reviews: See more reviews





| | |
| --- | --- |
| Rating: | |
Pidela Description
First IDE for PHP 5 with Drag & Drop functionality programmed with PHP5 and GTK2.


Pidela Screenshot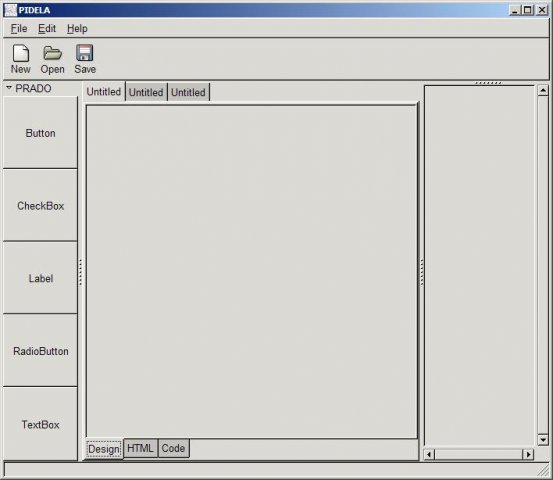 full size
Featured PHP Editor Review


NuSphere PhpED 5.5: The Staff of php-editors.com recently spent a few days working with NuSphere PhpED 5.5 (a popular PHP IDE) and 2.0 (a PHP Encoding Utility), read up on all the details.


Pidela Comments


Not sure this is strictly a PHP IDE (more like an GTK application built with PHP for HTML, although I may be wrong!), but it has been included as it certainly looks interesting - please give your thoughts on this one.

The website is mainly in mexican, but it is easy enough to find your way around - actual files appear to be on sourceforge.

Visit the Pidela Website.


Pidela Users Comments/Reviews