Quanta Plus
Version: 3.2.1

License(s): Freeware

Price: 0

Platform(s): Linux

More Reviews: See more reviews





| | |
| --- | --- |
| Rating: | |
Quanta Plus Description
Quanta runs on KDE and excels at PHP with auto completion including scoped variables on linked pages, a structure tree, live dynamic data preview, templates, full network transparency for projects and files, tagging according to selected DTD, DTD importing, XML tools, plugins, visual dialog builder and scripting tools and more. It even has a visual HTML edit mode. Development is underway for integrating a deep embedded universal debugger interface and object syntax completion.


Quanta Plus Screenshot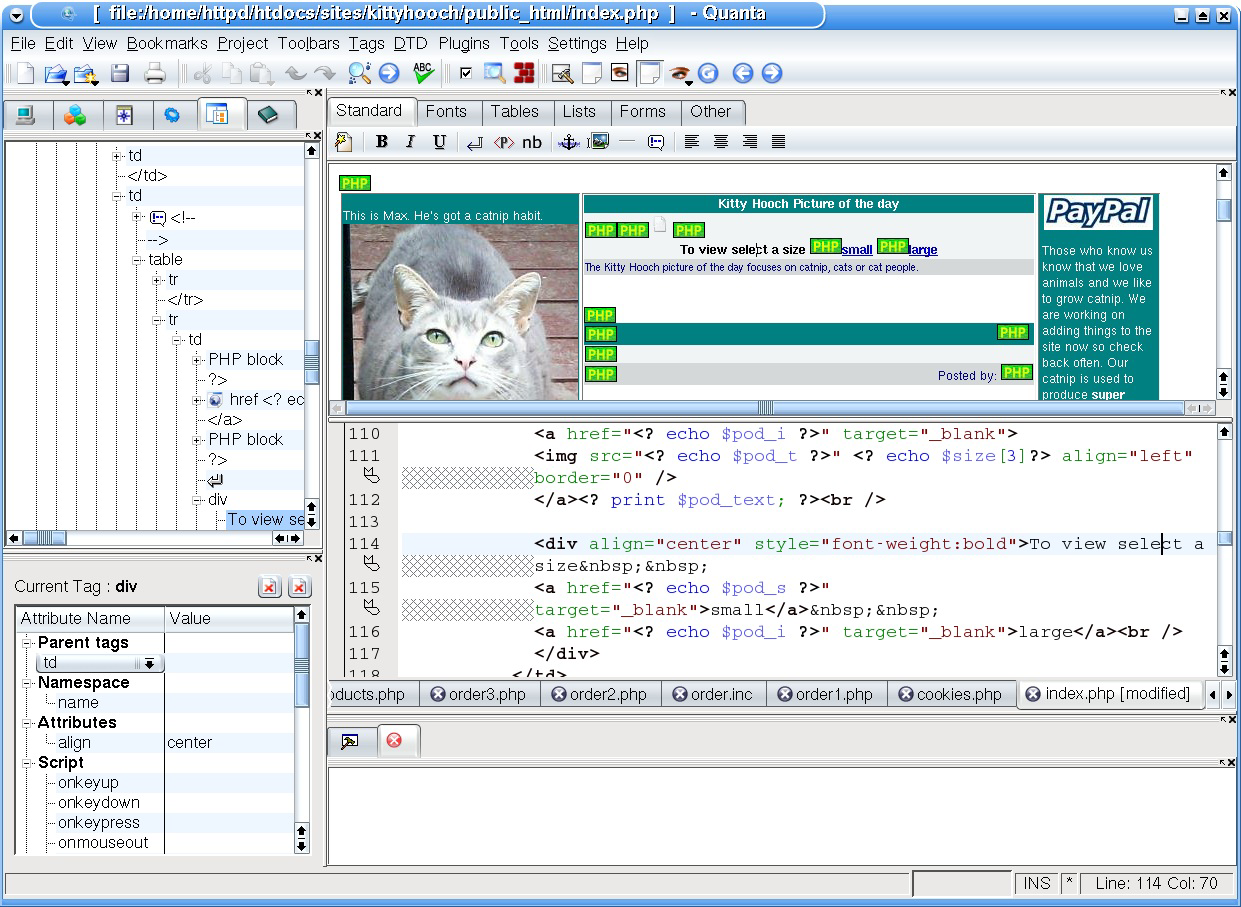 full size
Featured PHP Editor Review


NuSphere PhpED 5.5: The Staff of php-editors.com recently spent a few days working with NuSphere PhpED 5.5 (a popular PHP IDE) and 2.0 (a PHP Encoding Utility), read up on all the details.


Quanta Plus Comments


The first thing going on my KDE is Quanta Plus!! (when I get KDE). Looks fantastic and heard a lot of good things about it.

Visit the Quanta Plus Website.


Quanta Plus Users Comments/Reviews