Roadsend Studio
Version: 1.1.1

License(s): Commercial

Price: 399

Platform(s): Windows, Unix, Linux

More Reviews: See more reviews





| | |
| --- | --- |
| Rating: | |
Roadsend Studio Description
Roadsend Compiler for PHP produces optimized stand alone applications, libraries, and Web applications from standard PHP source code. The compiler produces native machine code, not PHP byte code, so no interpreter is required. It is a new implementation of the PHP language and runtime environment compatible with Zend PHP. Included is the Roadsend Studio, an IDE for Windows and Linux that integrates editing, compiling, and debugging PHP projects with the Roadsend Compiler.


Roadsend Studio Screenshot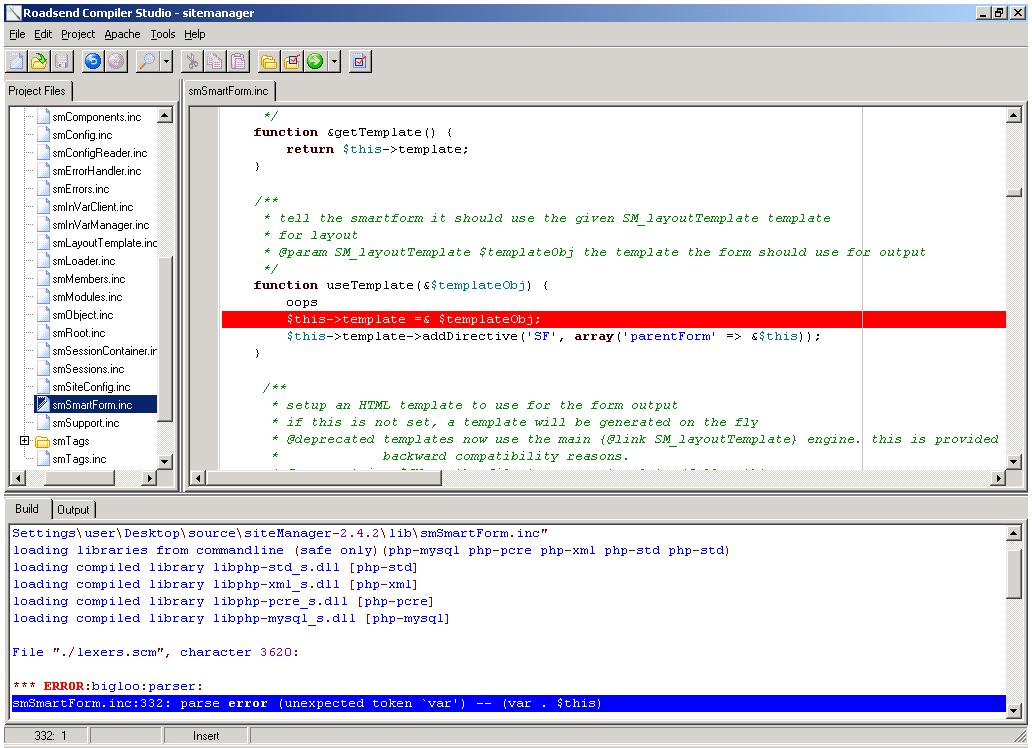 full size
Featured PHP Editor Review


NuSphere PhpED 5.5: The Staff of php-editors.com recently spent a few days working with NuSphere PhpED 5.5 (a popular PHP IDE) and 2.0 (a PHP Encoding Utility), read up on all the details.


Roadsend Studio Comments


Sounds interesting to say the least!!

Visit the Roadsend Studio Website.


Roadsend Studio Users Comments/Reviews