Main Menu

Forums

Programming Contest

Documentation

Sponsors

SEG
Version: 1.0.1

License(s): Freeware

Price:

Platform(s): Windows

More Reviews: See more reviews





| | |
| --- | --- |
| Rating: | |
SEG Description
SEG is a professional text editor designed for PHP scripting.
It includes:
Highlighters for HTML, PHP, CSS, JavaScript, VBScript, C++, Delphi, x86 Assembly, MS-DOS Batch, Perl, Tcl/Tk, Borland Form Files
User Menu witch may be used for making templates, testing scripts etc.
Lots of other useful functions...



SEG Screenshot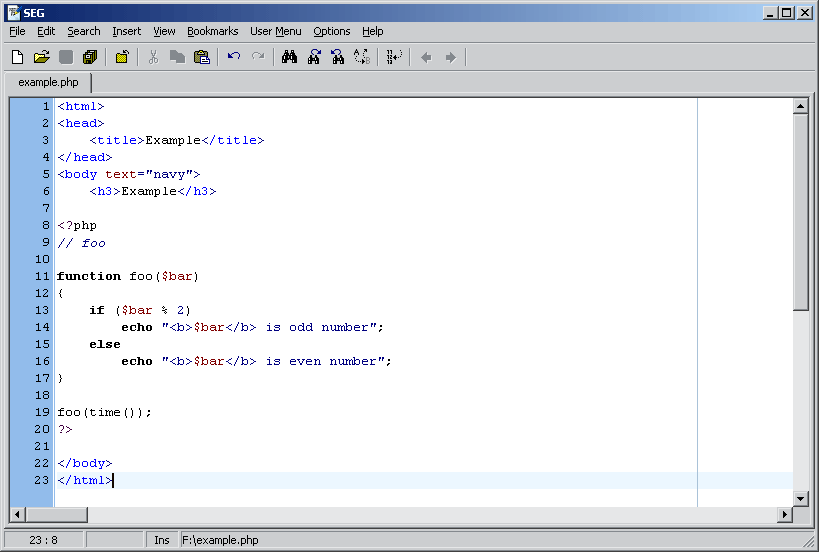 full size
Featured PHP Editor Review


NuSphere PhpED 5.5: The Staff of php-editors.com recently spent a few days working with NuSphere PhpED 5.5 (a popular PHP IDE) and 2.0 (a PHP Encoding Utility), read up on all the details.


SEG Comments


Very lightweight, good for developers with little hard drive space or low memory :) 2 stars for now, please give your opinion.

Visit the SEG Website.


SEG Users Comments/Reviews